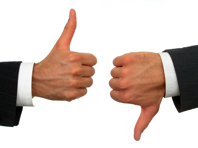 Here are my quick picks for this week:
Book:  "Ball Four" by Jim Bouton– There is no question that performance enhancing drugs have been an important part of the sports landscape over the past couple of years, but this book shows a bit of their history.  Bouton got "blacklisted" from baseball for this tell-all book, which includes many details of "greenies" use in baseball in the 1970s.  A very informative and entertaining look at the inside world of a baseball clubhouse.
Website:  SportsNetworker.com– Everyone agrees that to excel in the sports world, you must know how to network, and Lewis Howes is an incredible networker.  He runs the SportsNetworker.com blog, and updates it regularly with lots of valuable content for people who want to or already work in the industry.
Teams:  Boston Celtics and Los Angeles Lakers – The Celtics are in the midst of a 17 game winning streak, and the Lakers are the top team in the Western Conference.  All of this leads to the most anticipated regular season NBA game in quite a while when these two teams play on Christmas day.  The NBA is promoting this game very heavily, and they've done a great job over the past few years on making Christmas day a staple of their regular season schedule.
Other:  "The Second Screen" – This weekend is the championship for most fantasy football players, so many people are going to be flipping back and forth between their television and laptop/cell phone/mobile device, obsessively checking scores.  Many companies are battling over possession of this second screen.  The NFL, Yahoo, ESPN and many others all want you to visit there site or receive their mobile alerts.  The more interesting challenge though is, can you generate revenue?  You can't charge for these services because someone else will offer them for free.  Even if you gain a large audience share, there are costs involved without revenue to support it, especially via mobile.  The first company to truly monetize the second screen, most specifically mobile devices, will be in great shape, at least until everyone else copies them!
Do you have a good "pick of the week?" Use the Contact Us link at the top of the page and send me your picks!