The Cultural Impact of Sports – Start Them Young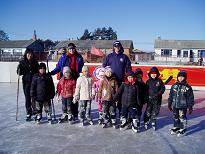 This post is courtesy of guest blogger Adam Sherlip:
The significance of the USA beating the USSR in 1980 isn't as impactful today as it was in the 80s.  Many Russians are among the best and most popular players in the NHL.  Alex Ovechkin is a superstar that has singlehandedly made Washington, D.C. into a hockey-crazed town.  Think about that – a Russian athlete is THE star athlete in the capital of the USA.  Wow.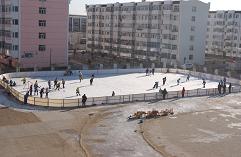 The New York Times recently featured an article describing how a team that used to be in East Germany, is about to begin playing in an arena built where the Berlin Wall used to stand.  This team has been a source of unification of former adversaries. 
This type of cultural progress is happening all over the world with different initiatives to help connect people.  Non-profits have been established by people from all walks of life, interested in using sports to affect those in less privileged regions.  Roberto's Kids (robertos-kids.org) is an organization using baseball and the inspiration of Roberto Clemente to positively affect children in third world countries.  Right to Play (rightoplay.com) is another organization using sports and play as a means towards improving health, teaching life skills, and fostering peace in disadvantaged areas of the world.  Sports, it seems, is the common ground we can all start from.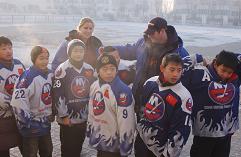 Some professional teams have also invested resources into this outreach.  I had the unique privilege to be heavily involved in Project Hope (nyiprojecthope.com), an initiative of the New York Islanders to develop youth hockey in northeastern China.  Working with Team USA star Angela Ruggiero, Project Hope was uniting children from China with kids from around the world.  In 2006, Project Hope hosted its first youth hockey tournament on Long Island, comprised of a team from Qiqihar, as well as three teams from the New York area.  The tournament was an incredible cultural experience, and a great success!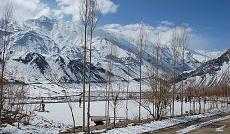 A few weeks later, Angela and I went to China to visit each school affiliated with Project Hope.  We spent 45 minutes on the ice showing the players and the coaches the basics, reinforcing the foundation of the game, but more importantly, we preached the culture.
Hockey is a sport that thrives on teamwork, sportsmanship, trust, accountability, and fun.  What we found was that because of the distinct differences in Chinese culture as compared to the Western World, players were being worked too hard, too long, and without an understanding of those virtues that hockey is based upon.  We also noticed that coaches relied on the best players to assume dominance, but in hockey, the best players succeed by being the best teammates, whether it's Gretzky, Lemieux or Crosby.  To fix this, we showed them drills to enhance creativity, worked on passing, and ran more scrimmages.  It helped!  They were much better the following year at the 2008 tournament!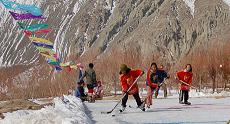 This is the calling I have been waiting for…to share happiness around the world, one puck at a time, using the sport of ice hockey as the language and culture to bond over.  My first destination is Ladakh, a region in Kashmir, India running on solar energy and ecofriendly practices.  Phey is a rural, Buddhist village in the Himalayas, looking for volunteers to teach the kids hockey before the ice melts in early February.  More information can be found on my website, hockeyvolunteer.blogspot.com.
Adam Sherlip, formerly responsible for digital marketing and amateur hockey development for the New York Islanders, is now heeding his life's calling.  An idealistic New Yorker, Adam is looking to travel around the world teaching kids hockey, as well as write a variety of books based on the culture of sports.  You can continue to follow Adam at his blog, hockeyvolunteer.blogspot.com.