More "Business of Sports" Poll Results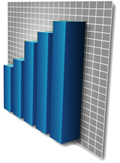 I'm sure you've all noticed that I always have a poll running on the right side of the page. If you don't already, please vote! I try to change the poll every 1-2 weeks and the results can be quite interesting. On that note, here are the results from some of the recent polls, which I will continue to post semi-regularly.  Remember, the more people participate, the more valuable the results will be, so please vote!
Who is the most powerful commissioner in professional sports?
Roger Goodell (NFL) (58%, 14 Votes)
David Stern (NBA) (25%, 6 Votes)
Bud Selig (MLB) (13%, 3 Votes)
Don Garber (MLS) (4%, 1 Votes)
Gary Bettman (NHL) (0%, 0 Votes)
Total Voters: 24
This poll went along with my post on Business Week's Power 100 rankings.  I was confident that Roger Goodell and David Stern would be at the top of the results, but I was surprised to see how a significant majority felt that Goodell was the more powerful of the two.  He certainly has left a strong impression on the league in a very short period of time.
What part of the sports industry will be hit hardest by the tough economy?
Corporate Sponsorships (37%, 7 Votes)
Ticket Sales (32%, 6 Votes)
Consumer Products/Merchandise (21%, 4 Votes)
Premium Seating (11%, 2 Votes)
Total Voters: 19
The economy has been a defining theme lately, so I ran this poll back in October.  There were not as many participants as I would have hoped, and I also made a mistake my adding the "Premium Seating" option after the poll had already opened.  Regardless, it seems like people are pretty evenly split between the different categories, which to me shows how the recessions is impacting all facets of the industry.
If you have an idea for a new poll, please let me know in the comments!