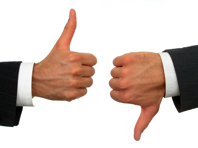 Here are my quick picks for this week:
Book:  "The Education of a Coach" by David Haberstam – This book might not be viewed the same way after the video-taping controversy from last season, but it is still an incredibly interesting and education read on the development of a coach's career and some of the evolution within coaching itself.  While not a business book, the more you know about your sport, the better job you can do delivering the right message to your audience.
Website:  LinkedIn.com – This may seem like a no-brainer, but LinkedIn is a powerful site to network with other sports industry professionals (you can click here to see my LinkedIn profile).  I want to encourage you specifically to check out all of the great sports business groups that have been created, including Sports Marketing & PR Pros, Sports Industry Network, Team & Event Marketers, Sports Industry Forum, and Athletic Networking.  The groups present an easy way to start discussions and network with other members.
Team:  Atlanta Falcons – The Falcons have to be the best overall story in the NFL this season, including from a business perspective (my apologies to the Giants, Jets, and Titans).  Here is a team that lost their iconic star, their head coach, and their entire identity over the course of last year, and this season they are a winning team with a chance at making the playoffs.  They have talented new players to build their team brand around, especially in rookie Matt Ryan.  They have put fans back into the seats and in front of the television, and there is no reason why the success shouldn't continue well into the future.
Commercial:  LeBron James and Nike:
I know the common sentiment is that, for LeBron to be a global icon, he has to end up in New York or Los Angeles.  But even in Cleveland, combining his success on the court with the power of the Nike brand, he can still "do it."
Do you have a good "pick of the week?" Use the Contact Us link at the top of the page and send me your picks!