From the Symposium – Sports Marketing & Sponsorships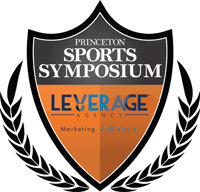 The second discussion panel I attended at last Friday's Princeton Sports Symposium was on "Sports Marketing & Sponsorships." The panelists were Kathryn Carter (EVP, Soccer United Marketing), Gary Jacobus (Managing Director of Corporate Partnerships, USTA), Dan Mannix (Founder/CEO, LeadDog Marketing Group), Ben Sturner (Founder/CEO, Leverage Agency) and Frank Vuono (Co-Founder/Partner, 16W Marketing).  Here are some of my notes from the discussion:
On sponsorships and the current market:
Renewals are doing pretty well because of established brand equity between the partner and property, but new sales are challenging.
There is a definite need to be more creative in structuring new sponsorship deals, including the length of the deal, pricing, and products/activation.
The first spending to get cut is advertising, but sponsorships have a distinct added value based on the relationships with fans.  Affinity is powerful and should help sustain sponsorships.
Use everything you can about the partner company, such as corporate anniversaries or what sports the CEO plays/follows.  The more you know about their needs and interests, the more success you'll have.
Properties need to overdeliver, offering more integration between the brand and the on-field product.
From Kathryn Carter on sponsorships and soccer:
This is a buyer's market right now.  Companies aren't saying no, but they're not saying yes quickly either, so the market is driving better bargains.
Soccer has a unique point of difference in their demographics, specifically the youth and Hispanic audiences.
There is also a growth potential that still exists for MLS and soccer in the US, compared to the other major sports leagues.
From Gary Jacobus on sponsorships and the USTA:
The best sponsorships provide the opportunity for the brand to "plug-in" to the property at every level.  An example is the relationship between American Express and the US Open, which starts right away with early access to tickets and includes many special event benefits (shuttle access, tv/radio rentals, and more).  If American Express walked away, fans would definitely notice the difference – that's the type of connection you want to create.
This is an "attraction economy" – partners adding direct value to the event experience.  Properties need to go well beyond tickets and signage, which is expected by default.  This is where creative agencies can come in and provide value.
The panel also offered some career tips:
"Never walk into any office unprepared."
"No is not no until the 3rd or 4th time."
"Always overdeliver."
"Persistence will get rewarded in the end."
More from the last discussion panel ("Sports Media and Technology") later this week!