From the Symposium – Sports Business 2.0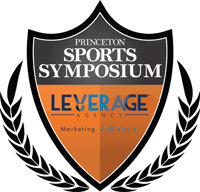 The first discussion panel I attended at Friday's Princeton Sports Symposium was on "Sports Business 2.0."  The panelists were Christian Busch (Takkle.com), Hagos Mehreteab (yoonew), Doug Perlman (Accrue Sports and Entertainment Ventures) and Christopher Russo (Fantasy Sports Ventures).  Here are some of my notes from the discussion:
On the topic of monetization:
There are three different models, which can all overlap depending on the specific business.  Advertising, Subscription, and Microtransactions. 
Advertising is still powerful because the ads reach a young, male demographic, with a passionate association to the product. 
Subscriptions tend to focus on valuable streaming content, such as niche or youth sports that would not be available for free elsewhere. 
Microtransactions are situations where a basic service is free to use, but there are small, incremental costs for customizations and enhancements.
Some of the elements that are important for a viable subscription model are:
Are there enough people willing to pay?
Can you aggregate them and communicate with them?
Can you offer a distinct value proposition?
Is this content available somewhere else for free (e.g. Yahoo's effect on fantasy sports – Yahoo offered it for free while ESPN/CBS continued to charge, and large numbers migrated to Yahoo because of it)
If you use a "Free-mium" model (free basic service with additional paid premium services), how many can you convert from free to paid?  Industry average runs from 3-5%.
On the topic of mobile:
Mobile should be used as another channel for engagement with existing users
It is a very time-sensitive channel, but well suited for sports based on the combination of immediacy with passion
The large number of different phones does make consistent application development a big challenge
The big question is, when is the advertising model going to catch up?  This is very important in order to monetize mobile programs.
Companies want to stay a half step ahead of the curve, but not three steps ahead (it could take too long for the consumer to catch up)
Another challenge is that there is no direct revenue for the content owner, especially without ad-based revenue.
There were other topics covered as well (you can see some of the details on Lewis Howes' Twitter page – he was live-twittering the panel).  I also asked a question about whether push or pull-based communication would be more effective for the mobile channel (assuming the used has first opted in).  The consensus was push can be much more effective (sending messages vs. viewing a WAP site), as long as you give the user full control over the types of messages they want to receive.  Finally, the panelists all seemed to agree that the "next big thing" was the convergence of mobile with video and social elements.
More posts later this week on some of the other panel discussions!