Princeton Sports Symposium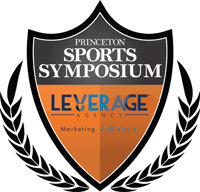 Tomorrow I will be down in Princeton, NJ for the Princeton Sports Symposium.  There are going to be some great panel discussions on topics like the Olympics, Sports Marketing and Sponsorships, Sports Media and Technology and more.  I'm also going to get the chance to meet some fellow sports bloggers in person for the first time, which I am looking forward to.  They also have quite an impressive list of speakers lined up.  You can click here for all the details, including the full agenda.
If you are in the NY/NJ/PA area, I'd definitely encourage you to attend.  You can't beat the price…free!  In general, events like this are a great way to grow your network and pick up on exciting new ideas, whether you are just starting out or are an industry veteran. If you are going to be there, let me know and we can meet up. I hope to see you in Princeton!