A Strategic Suspension of Avery?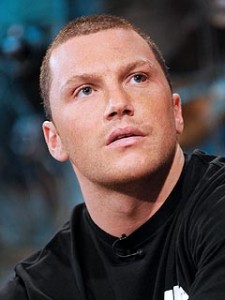 According to the old cliche, "there's no such thing as bad publicity."  There is definitely some truth to this statement. A player makes some public mistake and the media covers every detail of that team and league.  It might not be the best publicity, but there is no question that your teams will get a lot of additional media exposure.  But eventually, the hype dies down and the publicity ends, right?  Well, what if the league had an easy way to keep it going, say by suspending the player?
The case I'm specifically referring to is with Sean Avery of the NHL's Dallas Stars.  Avery recently made some recent off-color remarks regarding an ex-girlfriend that is now dating a player on the Calgary Flames (the team he was playing that night).  Now even though the remarks were crude, players have said and done much worse over the past few years, so you wouldn't think this would be that big of a story.  Well, Gary Bettman disagreed and decided to immediately take action, suspending him indefinitely and turning the incident into a top story across all media outlets.
Bettman was completely within his right to suspend Avery, but to me it seems just a bit too quick and drastic of a decision.  Then I saw a comment from another blogger (www.motherpucker.ca) who said "Letting him play would have received attention, but it would have died off. Suspending him is viral." That is a great observation – it was the drastic action by the NHL and the corresponding attention it brought to Avery's statements that made the story take off.  Could Bettman have been motivated by the publicity he knew the suspension would generate?  It's not a bad idea, really.  The NHL always struggles to take exposure from the other three major U.S. leagues, so why not do something to generate some headlines?  It will be interesting to see how long the story hangs around and how Avery and the NHLPA react over the next couple of days.  In the meantime, "there's no such thing as bad publicity!"