Last Fan Sitting at Wake Forest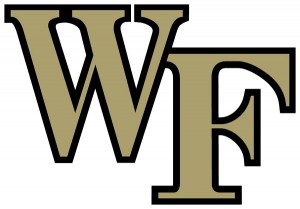 Wake Forest is in the midst of a seven-phase renovation project on their football stadium (BB&T Field), and one of the ways they are generating funds for the project is through a "seat rights" program.  In essence, they are selling PSLs that give the buyer the ability to lock in a seat location for a period of 10-25 years – the customer would still need to buy season tickets to take advantage of their seat rights.  PSL programs have taken a lot of heat recently, particularly with the new New York stadiums opening in the next two years.  They are very expensive and have a tendency to prevent some of the more loyal fans from being able to afford their season tickets.
Regardless of where you stand on the PSL issue, you have to give some credit to Wake Forest for coming up with a clever promotion related to their seat rights program.  They've announced a "Last Fan Sitting" contest.  They are giving away four "Football Seat Rights" for a 15-year period to the fan that can outlast all the other participants sitting in a specific section of BB&T Field.  Considering the value of this prize (worth about $21,000), I'm sure there will be a lot of participants, not to mention plenty of media coverage from tv, radio, and newspapers.  The school will probably sell a lot of additional seat rights packages via the publicity from this contest.  Maybe most important of all, they have the chance to generate good will from the contest itself, which is extremely valuable when dealing with a topic such as seat licenses.  Great idea by Wake Forest, and I will be interested to read about the results, including how long the winner has to sit!