Another Holiday Sales Approach
Building off my previous post on using the holidays to drive sales, the Oakland Raiders have put together a unique program called "The 12 Days of Holiday Savings."  Here is the email that I received today for the first day of this ongoing promotion: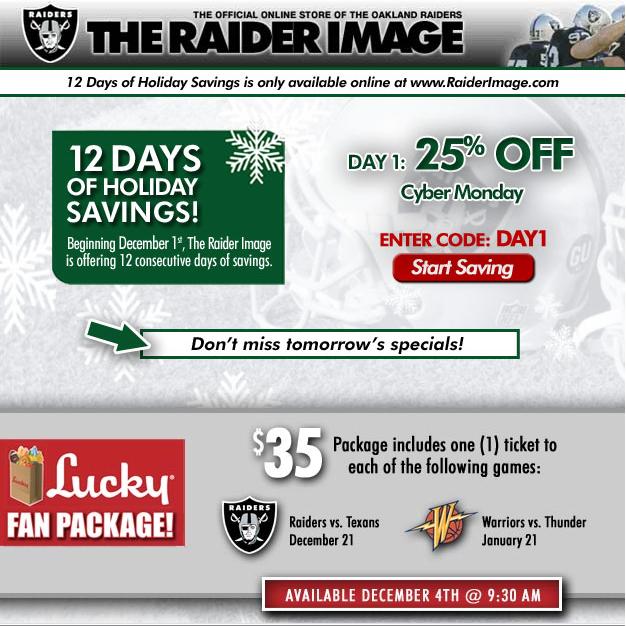 I also received a "sneak preview" email to hype the promotion a few days earlier.  The majority of the holiday promotion is geared towards driving merchandise sales, and when you visit the site, they show you the next two days of sales, but keep the remaining offers secret to drive future website visits.  They also have partnered with the Golden State Warriors for a unique ticket offer called the Lucky Fan Package.  The Raiders may be having some trouble moving ticket inventory because of the team performance, so working with another local team and also building it into a contest (fans have a chance to win a $500 shopping spree at Lucky Supermarket) is a great approach, especially during the holiday season.