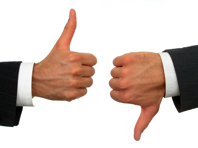 Here are my quick picks for this week:
Book:  "How to Win Friends and Influence People" by Dale Carnegie – This book was first published in 1937, and everything in it still applies today.  While this book has nothing to do with sports, the principles it discusses regarding how to get the most of your relationships with people are important in any industry.  If you want to have a successful career, you must read this book.
Website:  MotherPucker.ca – MotherPucker is a great hockey blog for any hockey fans out there.  It's my pick of the week because of a recent post regarding the economic downturn and the NHL.  Teams are definitely having trouble moving their premium inventory and there seems to be more and more no-shows.  The problems are obvious to people watching and attending the games, although they do vary a lot by market.
Team:  Detroit Lions – I may be a few days late on this one, but there's been some recent news for this team, albeit bad news.  The Lions came very close to not selling out their traditional Thanksgiving day game and having it blacked out by TV.  They actually needed a last minute extension to give them more time to reach the sellout.  This is after three straight weeks of their games actually being blacked out.  There are people that want to see them lose the Thanksgiving day game, a tradition that has existed since 1934! 
Other:  Sponsorship Dollars – In the past week, we've had GM end their relationship with Tiger Woods and rumors about Citibank backing out of their naming rights deal with the Mets.  Is this the start of a significant trend for the industry, or just isolated instances reflective of specific company troubles.  We'll find out over the next few months! (Update: a related post on this topic can be found here)
Do you have a good "pick of the week?" Use the Contact Us link at the top of the page and send me your picks!