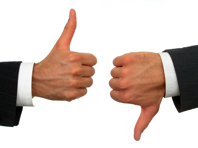 Here are my quick picks for this week:
Books:  The Starbucks Experience by Joseph A. Michelli – It's not a sports book, but it definitely has an application to sports business. Starbucks has defined itself by the highest quality service, and this book reviews the company's five service principles and how effective they are. Sports can also be viewed as a service industry, where a team is providing an interactive experience consumed immediately by the customer. While we cannot control what happens on the court, we can influence the rest of the customer's experience. Delivering the best experience possible will help build loyalty and a lifetime customer. Teams can use the principles described in Michelli's book to deliver that type of experience.
Website:  Quantcast.com – Do you want an easy way to learn about who is visiting your website? I don't mean the number of hits per page, I mean demographics, geography, and lifestyle! Quantcast.com is a free service – all you have to do is sign up and drop a small piece of code on your website. Then Quantcast will track all this information, which you can easily access through their website. Click here to see an example of the statistics for my blog!
Teams:  Notre Dame Fighting Irish and Michigan Wolverines – The mighty have fallen (or continue to fall) this year. Both teams are disappointing (ND just lost to Syracuse and UM has their worst record in history) and both teams have committed millions of dollars over the next several years to high profile coaches. In the past, it would have been much easier to fire the coach and eat the salary, with the help of alumni donors of course. But the money is not there this year to handle that type of buyout. This is good news for Charlie Weis and Rich Rodriguez, but it might be bad news for the two schools if things don't turn around next season.
Other:  The_Real_SHAQ – Shaq (yes, the real Shaq) has decided to dive into the world of Twitter and is now posting regular updates to the world.  In about a week, he already has almost 9,000 followers (other twitter users that subscribe to see his updates).  The numbers exploded once people realized it was really him (there are many Twitter users that pretend to be celebs). How did we learn the truth? He actually called another user that did not believe it was him! We've seen athletes as bloggers before, but this is the first major athlete "twitterer" that I've encountered. I expect others to follow Shaq's lead soon. Just another way for teams and athletes to connect with fans. (Thanks to Sports PR Blog who also wrote about this story!)
Do you have a good "pick of the week?" Use the Contact Us link at the top of the page and send me your picks!