Marketing Gone "Hog Wild" in Washington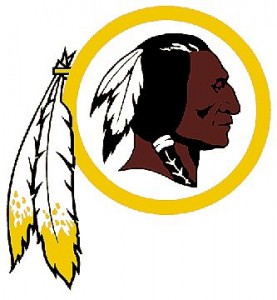 There are nineteen starting spots on each NFL Pro Bowl team.  If you had to guess how many of those spots would go to players on the Washington Redskins, you might guess anywhere from two to six, depending on your assessment of the players.  Well as of right now, sixteen of the nineteen positions would be filled by Redskins if the vote ended today!  That's right – almost every starter should be a Redskin according to the fan vote (which in the NFL does only count for 1/3 of the Pro Bowl process).
How did this happen?  The team is only 6-4, so its not because of overwhleming talent.  Instead, its because of the aggressive and effective marketing campaign launched by the team.  The slogan for this campaign "Vote the Redskins Ticket" and fans are being encouraged to vote for every Redskin on the ballot.  The campaign started well over a month ago, and is supported with a dedicated "Vote the Redskins Ticket" webpage, complete with unique video segments and campaign news.  The campaign was has a strong presence at the stadium, and even has a viral component with bumper stickers and campaign signs being distributed all over the place.
In situations like this, you can almost argue the team is doing too much, skewing the results of an event that is supposed to showcase the best players of the season.  It even has an impact on the players financially through Pro Bowl bonuses.  The NFL is trying to encourage other teams to follow the Redskins' lead, even suggesting that they get ideas from the Redskins if they're having trouble.  So kudos to the 'Skins for a great marketing campaign, and I hope the other teams in the NFL and other leagues follow suit!
---
On a side note, if you like any of the posts from this blog, please help out and share them with others. You can email a post to friends and colleagues by clicking the "Email This Post" link at the bottom of each post, or you can click on any of the social bookmarking icons to add a post to Digg, Del.icio.us, Facebook or any others.  Thanks for your help in promoting the site!