Economic Advice for Baseball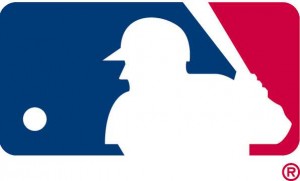 I know a lot of my recent posts have been related to the economy, but there is no arguing that it's a hot topic in sports right now.  How leagues and teams handle the economic issues today could have a significant long-term effect on their stability and financial performance down the road.  Because of that, Bud Seling and MLB invited Paul Volcker (former chairman of the Federal Reserve) to talk with MLB owners and executives this week (NYT, 11/20/08).
We would all presume that these wealthy owners know how to handle an economic downturn, but that might not be the case.  Team owners and execs have varying degrees of experience and knowledge about the national economy (some are self-made, some have "family money", etc.) so this was a great idea from Selig.  As the New York Times articles points out, the timing is perfect since baseball is about to enter the free agency period, when some teams will throw around millions of dollars without always understanding the ramifications of those contracts.  We don't know any of the details of Volcker's talk, other than it wasn't very optimistic.  If I was in that meeting, here would be some of my suggestions:
Set a more restrictive personnel budget and stick to it.
Do not spend more than 15% of your personnel budget on any one player.
Avoid any contracts that are longer than four years, particularly to players over 30.
Move towards incentive-laden contracts over guaranteed money wherever possible.
Freeze or even drop ticket prices, particularly premium inventory where the market is the toughest right now.
Keep marketing costs down by focusing more on alternative (social) media.
Find new ways to leverage facilities (concerts, conventions, corporate events) to reduce the impact of these massive fixed costs.
Consider looking for short-term (5-15 year) loans to help get through the next couple of seasons, especially in small-markets.  Teams should be able to obtain great rates because their large asset values.
What would your economic advice to MLB owners be?  Leave a comment!