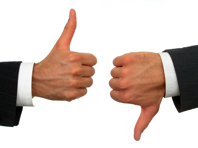 Here are my quick picks for this week:
Books:  This week, rather than suggesting a book that I've read, I'm going to share the next couple of books I'm planning on reading.  If you've read one of these, leave a comment and let us all know what you thought of the book!
Website:  PartnershipActivation.com – This is a blog run by Brian Gainor, and he has put together some great content on best practices and creative approaches to sports sponsorships.  He was also a recent guest blogger on Darren Rovell's CNBC Sports Biz blog.  If you are interested or involved in corporate partnerships, Brian's blog is a must read.
Athlete(s):  C.C. Sabathia and Manny Ramirez – The MLB free agency period has officially started, and started with a bang!  Sabathia has already been offered a record contract by the Yankees, and Manny has received at least one offer from the Dodgers.  These two players will set the market this off-season, especially Sabathia.  There are several other high-profile free agents to follow, including K-Rod, Teixeira and Burnett, so the dollars will be flying over the next few weeks.
Other:  Rick Tocchet as the Lightning Head Coach – Yesterday, the Tampa Bay Lightning fired Barry Melrose after just one month of games, replacing him with Rick Tocchet.  While I'm surprised at the quick firing, I'm even more surprised at who is replacing him.  Tocchet came back from a two-year absences in early 2008, after being involved in a gambling scandal while working with the Phoenix Coyotes.  With the recent gambling-related issues in professional sports, I would think that teams would avoid situations like this for a while longer.  The league is ok with the appointment, and Tocchet has always claimed to never bet on NHL games, so hopefully this will be a non-issue for the team and the league.
Do you have a good "pick of the week?" Use the Contact Us link at the top of the page and send me your picks – I could really use some suggestions!!!