"Business of Sports" Poll Results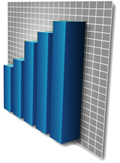 Hopefully you've all noticed that I always have a poll running on the right side of the page.  If you don't already, please vote!  I try to change the poll every 1-2 weeks and the results can be quite interesting.  So on that note, here are the results of some of my first few polls.  I will make sure to post on the results semi-regularly, so the more people participate, the more valuable the results will be!
Are politicians becoming too involved in sports?
Yes (77%, 10 Votes)
"It depends" (15%, 2 Votes)
No (8%, 1 Votes)
Total Voters: 13
This poll ran after a series of events where politicians were getting involved in the outcomes of games (Patriots Spygate, RU-Tennessee clock malfunction, etc).  I agree that they've gotten too involved in the recent past, with the exception of the steroids issue, and only there because of the implications for the health of younger aspiring athletes.
What sport has the best relationship between the league and the players?
NFL (47%, 8 Votes)
NBA (29%, 5 Votes)
MLB (12%, 2 Votes)
NHL (12%, 2 Votes)
Total Voters: 17
I ran this poll after the unfortunate passing of Gene Upshaw.  I was curious to see what the perception is of the various League/Players Union relationships.  I had also recently finished reading the book "Money Players" by Bruce Dowbiggin which talked about the disastrous relationship between the NHL and NHLPA over the years.  As such, I was not surprised to see the NHL receive the fewest votes.  I was also pleased and saddened to see the NFL receive the most votes – I hope the NFL and NFLPA can continue their positive relationship, especially with the upcoming CBA negotiations.