Nets Help Their Fans and Themselves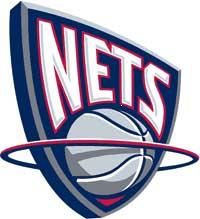 Earlier today, I wrote about the economy's impact on sports, and noted that the impact really hurts on the ticket side more than anything (so some teams/leagues are trying to offset that via media revenue).  Well, the New Jersey Nets have come up with a creative way to try and help their fans get through this tough time, while also helping drive ticket sales (reported by ESPN.com, 11/12/08).
Right now, if you are unemployed and submit your resume to the Nets' job bank, you can get two complimentary tickets to an upcoming game (click here for the actual promotion details on the Nets website).  The Nets will distribute the resumes to their corporate partners as well as participating season ticket holders' businesses.  They are also hosting a career fair at the Izod Center, and anyone attending will get tickets to that night's game.  This is a great promotion for multiple reasons.  They are going to generate tremendous good will from their fans and partners.  They found a good way to leverage their open inventory.  they are offering a new benefit to their season ticket holders and corporate partners.  And of course, if they do help some of their fans find jobs, you can believe that those fans will be ticket buyers for life!  Nice job all around by the Nets!