Memphis Redbirds Send the Right Message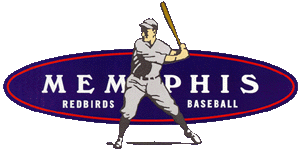 Last week I received my "Selling It" newsletter from the National Sports Forum which talked about a program created by the Memphis Redbirds called the "9-Inning Vacation."  This is a great campaign to sell fans on spending their entertainment dollars on the local team.  The Redbirds realized that with the sluggish economy, fans are less likely to have the money for a true vacation.  However, they still have a need for family entertainment, preferably of the low-cost variety, which is just want the team has to offer.
The team successfully integrated the idea of the "9-Inning Vacation" into all of their marketing elements, from billboards to television spots.  They were also able to use the campaign to reposition their product to a specific audience, namely the fans that felt the drive to downtown Memphis was too far.  Even if it is a bit of a drive, it is actually a very convenient "vacation" destination.  The program helped contribute to a 15% increase in ticket sales over the previous year.
If you are interested in receiving the free "Selling It" Newsletter (which I recommend), simply click here and fill out your contact information.