Video Drives Repeat Visitors for NHL.com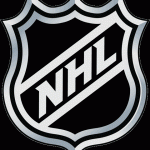 I've been using Twitter to help grow my network, get more exposure for the site, and look for interesting content.  Earlier today, I found a great article on NHL.com web traffic, courtesy of @detroitredwings. 
According to the article, "80 percent of visitors to NHL.com that watch videos return the next day."  That's an incredible repeat percentage.  Many organizations concentrate on how to get initial visitors, but repeat traffic is the key to developing loyal fans and customers, and clearly for the NHL, video is the most effective way to build this loyalty.  Video has been the biggest focus for the new NHL.com, from their free programming (game highlights, The Hockey Show, and more) to their new GameCenter Live product.
Another important takeaway from this is the value of engagement.  Too many entities focus on acquiring as many potential customers as possible, growing their database, and them immediately trying to convert those subscribers to revenue.  While generating revenue is the ultimate goal, there need to be an extra step between acquisition and monetization – engagement.  Provide additional value for your users, whether its video, games, or an "insider" newsletter.  The better you can engage your fans first, the greater that customer's lifetime value will be.