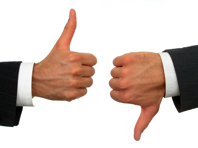 Here are my quick picks for this week:
Book: Sports, Inc: 100 Years of Sports Business by Phil Schaaf – Just as the title says, this book is a good overview of the history of sports business.  He covers a wide range of topics across sports and industry segments, and highlights how the industry has evolved over time.  I read this book before going to school for sports business, and I felt more prepared because of it.
Website: Sports PR Blog by Christy Hammond – Christy is a student at UM and has interned with the Red Wings and the University of Michigan.  She's been a loyal reader and recently found me on Twitter as well (you can find her at twitter.com/behindthejersey).  Her blog is very interesting and offers a mix of content on PR, marketing, and career tips.
Team: Philadelphia Phillies (yes, again) – I've already written about the World Series and the Phillies a couple of times, but they have to be my team of the week.   One quick side note – in most situations, a major sports championship is a positive economic event (see my previous post on this year's Super Bowl).  With all the carnage in the aftermath of the Phillies' win, I wonder if it ended up costing the city money!
Other: World Series of Poker – My friends will laugh at this, since they know I enjoy playing poker, but in the next two weeks, the World Series of Poker will finally play out their Main Event final table (dubbed the "November Nine").  They delayed the final table with the goal of marketing the final players and generating a lot of hype for the ESPN television broadcast, but they really haven't generated any buzz.  Maybe that will change over the next two weeks.
Do you have a good "pick of the week?" Use the Contact Us link at the top of the page and send me your picks – I could really use some suggestions!!!