Mother Nature's World Series Impact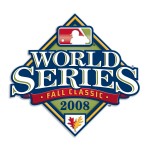 We all know that last night's horrendous weather caused the suspension of Game Five of the World Series.  The potential impact of this is tremendous, with many business implications:
At the most basic level, the Rays get an extra inning or two of NOT facing Cole Hamels, who has been the most dominant pitcher this postseason.  There is a lot of advertising money riding on whether or not the series goes back to Tampa Bay for 1-2 more games, so avoiding Hamels could be the difference!
Beyond advertising money, there is also the potential gain/loss of ticket, concessions, and merchandise revenue that is dependent on the Rays winning the suspended game.
While the World Series doesn't have nearly the same economic impact as the Super Bowl, there is definitely a spike in the local economy, most notably for hotels and restaurants.  An extra day (or two) in Philadelphia is quite valuable for local businesses.  The opposite side of this is also important, with Tampa Bay hoping to get this additional economic impact if the Rays force another game.
Other sports are now affected.  If the game is pushed back another day because of weather, which is a distinct possibility, it would overlap with the home opener for the Philadelphia 76ers and hurt their ticket sales and per-caps.
I'm sure there are many other fallouts from this delay, but these are the ones that immediately come to mind.  If you think of others, please leave a comment!