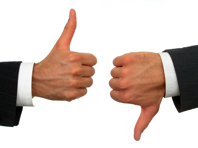 Here are my quick picks for this week:
Book: The Blind Side by Michael Lewis – This is another book that has been out for a while that I really enjoyed.  Michael Lewis gets a lot of recognition for writing Moneyball, and deservedly so.  But this follow-up about the evolution of the passing game in football and the importance of the left tackle is also a great read.  There is a business angle as well on the collegiate sports side, as he tells the story of how a major college programs try to recruit an underprivileged athlete specifically to fill this left tackle spot.
Website: Sports Biz with Darren Rovell – This is one of my favorite sports business blogs.  Darren is always on top of the latest sports business news (working for CNBC has to help!), and his posts are informative and entertaining.
Team: Philadelphia Phillies/Eagles/Flyers/Sixers – The Phillies have taken a 2-1 series lead against the Rays (although I expect the series to go the full seven); The Eagles are trying to hang tough in the NFC East; The Flyers are off to a rough start but have a lot of talent (reached the conference finals last year); The Sixers start the regular season on Wednesday, were a surprise playoff team last season, and have added Elton Brand.  There is a LOT going on in Philadelphia right now!
Other: EliteXC and MMA – Over the past few years, the idea that MMA was going to replace Boxing in the sports world was quite popular.  Now, it looks like MMA is in a bit of trouble, with EliteXC declaring bankruptcy (LA Times, 10/22/08), and the response that CBS and Showtime will stop showing MMA events (Reuters, 10/23/08).  UFC and Pride are still up and running, but the sport has definitely taken a hit (no pun intended).
Do you have a good "pick of the week?" Use the Contact Us link at the top of the page and send me your picks!