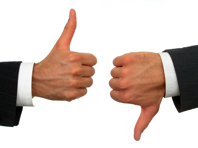 Here are my recommendations and quick picks for this week:
Book: License to Deal by Jerry Crasnick – This book is more of a fun read than anything else, but it does give the reader a unique look at the world of being a sports agent.  Crasnick follows around Matt Sosnick, who runs a small agency with one marquis client (Dontrelle Willis).  I can't believe that all agents are as genuine and interesting as Sosnick, but Crasnick does write about other notable agents in the business as well.
Website: BNET – The Great American Business Model – BNET is a business and management resource site, and they put together a special feature on the business of baseball.  The site includes some good content on baseball's monopoly status, stadium and media revenue, and player salaries.
Team: Oklahoma City Thunder – We are just a couple of weeks away from the start on the NBA season, and with it, the official first games of the Oklahoma City Thunder.  Following the creation/transition of a new team or a team relocation is very interesting.  How does the team build its brand?  How do they build a relationship with a new fan base (which is particularly unique in this case, with the Hornets having played their temporarily)?  What is the relationship like with the new city and arena?  Combine this with the backdrop of how the team left Seattle, and you have a great story to follow this season.
Other: The New York Jets Coaches Club – The Jets have rolled out a huge campaign to auction off what they're calling the best 2,000 seats in the stadium.  They are using the web, television, and direct mail to promote this seat auction, which is being run through StubHub.  You can see their commercial with Donald Trump on YouTube, and just today I received a beautiful direct mail piece (it looks almost like a wedding invitation).  I like their initiative, but the timing is unfortunate considering the current market conditions.  I doubt they'll generate the revenue they were hoping for.
Do you have a good "pick of the week?" Use the Contact Us link at the top of the page and send me your picks!