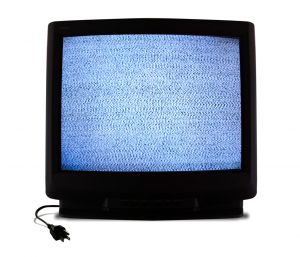 There are some great storylines in this year's MLB playoffs.  We've had the continued disappointment of the Chicago Cubs, the revival of the Los Angeles Dodgers, the continued success of the Boston Red Sox, and the surprising presence of the Tampa Bay Rays.  But there is a dark lining to this puffy white cloud – the ratings for the Division Series games on TBS were down over 20% from last year (Atlanta Journal-Constitution, 10/7/08).
There are several reasons for this drop, the first of which is the fact that the Yankees are not playing in the Division Series for the first time since 1994.  However much people like to root against the Yankees, you have to believe that the folks at MLB secretly wish the team to at least make the postseason for the benefit of the entire league.  The quick demise of the Cubs and White Sox is also important, as Chicago is arguably the 2nd biggest baseball market.  Having the Brewers as the wild card team also caused a ratings drop because of their small market size.
The final factor to note is the presence of the Rays in the playoffs.  Even as a Yankees fan, I'm very interested in their story and supposedly many other are, but no one is watching the story unfold.  From what I've heard, the ratings have started to shift upwards slightly for the ALCS and NLCS, but if the World Series comes down to the Rays vs. the Phillies, MLB is going to close out a great season on a surprisingly quiet note.