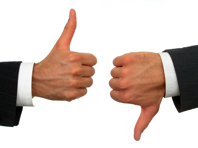 Here are my recommendations and quick picks for this week:
Book: The Business of Sports by Scott Rosner and Kenneth Shropshire – I used this book as part of a class at Arizona State, and it's a great reference for anyone looking to learn more about sports business.  The book covers a wide range of topics, including league structures, finance, sports media, franchise valuation, Olympic and collegiate sports, stadiums, licensing, and much more.
Website: ESPN Outside the Lines – Sports and the Economy – ESPN usually stays away from the business aspects of the industry, but here they did a great job talking about the ways that troubled economy is having an impact on sports. 
Teams: BYU (#9) / Utah (#14) / Boise State (#15) / Ball State (#25) – These four non-BCS schools are all undefeated and well positioned to break into a top-tier Bowl game, maybe even the BCS Championship if things fall in place.  The pressure on these schools has to be huge, and you have to believe each school's athletic department is excited at the potential financial windfall they would receive for breaking into the BCS party.
Other: 14th Annual Mike Haynes Golf Classic – This is an annual fundraising event that the W.P. Carey Sports Business MBA Program at Arizona State puts on every year.  It's a great event and helps raise money for Haynes Scholarship, which is awarded every year to two students from under-represented groups.  If you are in the Tempe area, I would encourage you to attend!
Do you have a good "pick of the week?" Use the Contact Us link at the top of the page and send me your picks!