Get Your Schedule on Their Schedule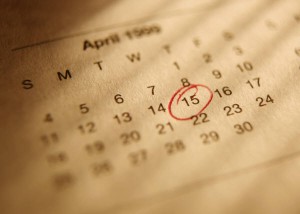 One of the most popular pages on any team's website is the schedule page.  This make sense – your fans want to know when and where you are playing, so they can either go to the game or watch at home.  But what if your fans are really busy, and don't have the time to look at the website all the time?  You need to get your schedule in the hands (or computers) of your fans and make it as convenient as possible for them to know when the next game is.  Passing out your foldout schedule cards is always a good tactic, but here are a few extra things you can do to make this happen a little easier.
Make Outlook Calendar and Apple iCal files out of your team's schedule and make them available to download off your website.  Now your schedule is on the fan's computer and maybe even their mobile devices.
Make a Google Calendar available online so fans can see the schedule on their own Google homepage.
Use popular event calendar websites, particularly those local to your region like craigslist.org, eventful.com and upcoming.org to reach some of the more casual fans.
Create desktop wallpapers that include the team's schedule, so your fans can see the schedule every day on their desktop (take a look at the ASU Football wallpaper here as an example).
Use mobile alerts, maybe through twitter.com, to remind fans about the game on game nights, and suggest how they can attend, watch, or listen to the game.
These are just some of the ways to make sure your schedule is viewed as much as possible.  The best part about these ideas is that they have no cost and take little time!  If you have other ideas, please share them in the comments.