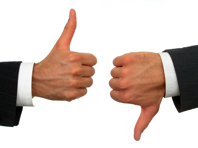 Here are my recommendations and quick picks for this week:
Book: Bleachers by John Grisham – This may not be a business book, but it is my favorite sports fiction book.  The story revolves around the passing of a legendary local high school football coach, and people coming back together to celebrate his life, even those who hated him.  The book does a great job showing how big an impact sports can have on people, even at such a small scale.
Website: Business Week's Power 100– I wrote about this 2 weeks ago, and they have just released this year's list.  I thought that David Stern (3rd) or George Bodenheimer (4th) would top the list this year, but they selected Tiger Woods.  It's still a great choice – the only reason I didn't think he'd be #1 was because of how long he's been away from the public stage this year with the injury, but it wasn't enough to keep him out of the top slot.
Team: The Chicago Cubs – You have (maybe) another year of disappointment for the most loyal fans in baseball, combined with the continuous process of the Tribune Company trying to sell the team.  The Cubs are an prime example of brand power – no matter how many times the team falls short, the fans keep coming back, and as a result, the team is one of the most valuable franchises in all of professional sports (even with the potential cost of renovating Wrigley Field).
Other: I'm going with a podcast this week – Marketing Edge by Provident Partners.  There are new episodes of this podcast every week, and while it's gear towards traditional business, the content is just as applicable in sports.  They cover some great topics, including how to leverage new media, market research, social networking, and more.
Do you have a good "pick of the week?" Use the Contact Us link at the top of the page and send me your picks!