Would Woot Work in the Sports World?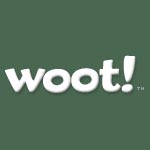 Are you looking for a unique way to drive interest in your products, whether they be collectibles, merchandise, tickets, or anything else?  Take a look at the website Woot.com.  Woot sells a fixed quantity of a single gadget every day, posting a new item for sale every night at midnight.  They also have two spinoff sites, shirt.woot.com and wine.woot.com, which logically sell shirts and wine (the shirts change daily and the wine changes twice a week).  The site has a cult-like following, with people staying up every night just to check the site every night for the next great deal.  They also have a very active forum-based community, which helps build a deep connection between the site and their customers.
So the question is, would this "deal of the day" model work in the sports world?  I think it would, depending on what products you sell.  I'll use a basic professional franchise as an example.  The team could take one month of the season and run a Woot-like site and selling a new product at a discount every day.  One day it's a t-shirt, then a jersey, then a mezzanine seat to next week's game, then a bobblehead.  The idea of having a special item each day and changing that deal every night at midnight creates an exciting experience for your customers.  What's today's deal going to be?  Can I get it before they sell out?  I understand that there is only so much inventory to sell, so this would not be feasible long-term, but for a short-term jump in merchandise sales and to build some extra buzz for your organization, I do believe this would work.