NHL Team by Team – Part 1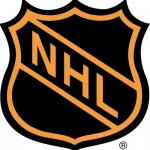 With the start of the NHL season around the corner, I thought I would go through each of the teams in the league and highlight one or two interesting promotions or business ideas from each.  I'm going to start out in the Pacific Division of the Western Conference:
San Jose Sharks:  The Sharks seem to be using blogs to promote the team more this season, with two different blogs being highlighted on their site, the Seagate Technology's Broadcaster Blog and Marcel Goc's Blog (a current player, but the blog is empty right now).  The first blog shows how you can also leverage new media offerings as new inventory for your corporate partners, as the Sharks have done with Seagate.  The Sharks are also offering both 10-game and 3-game ticket packs.  The 10-game is pretty common, but the 3-game might be a good way to start upgrading your regular single-game buyers and get them thinking about those 10-game plans.  The question is, will the 3-game plan cannibalize their 10-game plan sales?
Anaheim Ducks:  The Ducks are letting fans download the team's goal song, which is a great way to build a continuous connection to the team away from the actual games.  It also offers a new sponsorship offering (in this case, with BestBuy).  The Ducks are also offering a Fan Loyalty Card – I know several other teams have tried similar loyalty programs with very mixed results.  I think something like offering the goal song will ultimately build more loyalty than a card with partner discounts.  Any loyalty program really needs to tie back to the team at its core, and this one doesn't.
Dallas Stars:  I really like the StarsFanatics page they created.  Now this is a fan development program!  It connects with the die hard fans and it has a real fan-generated feel to it.  I also like the Stars iMix, which lets fans download the music that their favorite players listen to (I believe the Coyotes were the first team to do this).  Finally, they have a Student Rush program that has a similar structure to the student rush for Broadway shows.  The college student audience is very price sensitive, so this could be a great way to unload seats at the last minute and connect with a large audience.  They've also done a great job connecting with Chipotle as a corporate partner on this offer.
Phoenix Coyotes:  The Coyotes are doing a good job communicating with the younger audience through their Howler's Den website.  I am a firm believer in developing a connection with younger fans to try and build a long-term fan base, which is particularly challenging in the Phoenix market.  They are also offering a Coach's Corner Package which includes actual bench seats and other VIP amenities.  This is a wonderful way to not just create new inventory, but create premium inventory that can help make up for some of their difficulty selling tickets (the Coyotes have some of the lowest attendance numbers in the league).
Los Angeles Kings:  The Kings are offering a desktop product called Kings DeskSite.  These products are interesting, because you get the chance to integrate your team into a fan's daily computer use – I just wonder what the adoption rate is on these initiatives.  If the content isn't high quality and updated constantly, its easy to try it and then disregard it.  The team is also offering a complementary, customized third jersey to season ticket holders that complete a prospector survey.  I like finding ways to collect more information about your customers – the more you know, the better decisions you can make across the board.  Finally, the Kings are offering a service to connect with other fans and share a season ticket package.  This can help a team meet their FSE goals and provides another alternative to the now-traditional mini-pack.