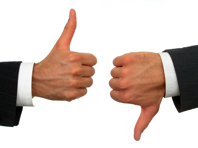 I think I'm going to do a "picks" post each weekend, starting today.  So here are my recommendations and quick thoughts for this week:
Book:  The New Rules of Marketing & PR by David Meerman Scott– This is a great book for people that know they need to expand their use of the web and new media in marketing (blogs, podcasts, etc.) but either don't know how to start or don't understand how to connect these channels to their traditional marketing efforts.  Lots of great examples from the business world and very easy to read.  David is generally regarded as one of the leaders in online and viral marketing.
Website:  Sports Biz Feed (www.sportsbizfeed.com) – This site brings together feeds from some of the best sports business blogs on the web into one easy-to-read website.  Its a great site to visit every couple of days to see what other sports business bloggers on the web are writing about (including me!)
Team:  New York Yankees – I'm not just picking them because I'm a NY/NJ guy.  This is the last weekend of games at Yankee Stadium.  This is the first time since 1994 that they will not be in the playoffs, which even for the Yankees will have an impact on their revenue (especially considering their payroll costs).  There is more controversy over the new stadium financing (ESPN.com, 9/18/08) and their high ticket prices (CNBC, 9/17/08), and they're close to a deal with Bank of America (BizJournals.com, 9/8/08). There is a lot going on in New York, and unfortunately, most of it is pretty negative.  Hopefully they will at least close the stadium this weekend on a good note.
Other:  Hockey – NHL teams open their preseason in the upcoming weeks, and I'm excited.  The question is, will others also be?  The league closed the 2008-09 season with a lot of momentum, capped by their "perfect" finals match-up between the Penguins and Red Wings.  I actually predict that the NHL will show a strong uptick this year, in ratings, revenue, attendance, and general fan interest.  It might be the last year for sponsors to "buy low" in deals with the league and NHL franchises.