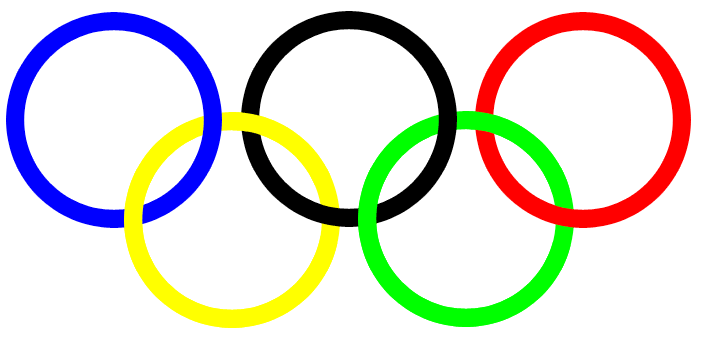 The 2008 Olympics have come to an end.  It's been an incredible 2 weeks, filled with some amazing accomplishments and storylines, from Mr. Phelps' eight gold medals to the "controversial" success of the Chinese female gymnasts.  The result has been an impressive 16.2 national rating for NBC's primetime coverage and 211 million total viewers over the two weeks (from Sports Business Daily, 8/25/08).  There's little doubt that all of the Olympic advertisers and sponsors are satisfied with these results.
So the questions is, now what?  We have another four years to wait until we get to London in 2012.  Now if I remember correctly, any of the top-tier Olympic sponsors have the rights to use the Olympic logos and the like for at least four years and possibly longer (I don't know the exact details as for when the deals start and expire).  But under the assumption that they still have the relationship and plan on renewing it, what are the things that they need to think about now?  Here are some of my thoughts:
First and foremost, continue to capitalize on this year's success while it is fresh in everyone's mind.  There is a huge merchandising opportunity in DVDs.  Think about a special edition DVD following the details of Phelps' medal chase, or the "Redeem Team" performance.  Posters, books, clothing.  What about a post-Olympic tour featuring appearances of American athletes. Olympic sponsors should find ways to attach their brands to the production of these materials and events right away.
Establish an increased presence in London over the next year.  While England does not pose the same logistical issues that China did because of political factors, the sooner that brands can associate themselves locally with the next Olympic Games, the more effective their sponsorship and activation methods will be when 2012 finally gets here.
Build relationships with training centers and developing athletes.  Michael Phelps was clearing the breakout star of these games (if he wasn't already after 2004), but wouldn't you want your brand associated with the training center that produced the next Michael Phelps or Shawn Johnson?
Incentivize your employees now.  Turnover is an issue in almost all areas, but if you connect employee incentives now with the opportunity of a lifetime four years from now, your employees may think twice before consider other offers.
These are just a few ideas.  The main point is that the Olympic brand is so powerful and this year was such a success, that it would benefit all the Olympic sponsors to maintain a high level of connection with both the past and upcoming Games.