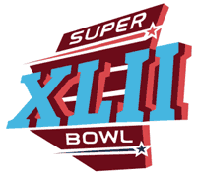 The Arizona Super Bowl Host Committee recently released the results of their Super Bowl Economic Impact Study, and the numbers are, well, super.  Having the Super Bowl in Arizona generated a record $500.6 million in spending by both visiting fans and companies.  You can read many of the details about the study and the results through the Knowledge@WPCarey blog, since the host committee worked with the W.P. Carey Sports Business MBA program to conduct the study.
Since the study was released, there has been a lot of negative reaction, claiming that the number were artificially inflated for various reasons.  As someone that did a lot of the on-site surveying and who knows the people that did the calculations, I can confidently say that these results are completely accurate and justifiable.  I'd like to address some of the questions that have been raised:
"That figure includes the regular amount of spending that would have occurred anyway."
Not true – the survey participants were only out-of-state residents.  In addition, one of the first questions was whether or not the Super Bowl was a primary or secondary reason for their visit, so that the numbers would include only spending that occurred because of the Super Bowl.
"They only asked people that they know were spending a lot of money."
Not true– I can say first hand that this is not the case.  The surveyors attended different types of events all over the Valley during Super Bowl week, as well as a large effort at the Super Bowl Experience, which is attended by fans of all income levels.  No one was filtered out for low spending, and no one was targeted for high spending.
"If a company spent money to send someone, and that person was surveyed, then they counted that spending twice."
Not true – the survey also made sure to ask about who was footing the bill for different types of spending (hotel, airfare, entertainment), so that the individual spending could be calculated separately from the corporate spending.
"It probably cost so much to host it, that we didn't make that much."
Not true – It cost about $17 million to host the Super Bowl, and only 20% of that number came out of public funds.  The rest came from private donations, thanks to the great work of the host committee.
Personally, it was a great experience to help collect the data for this type of study.  I got to interact with a lot of great fans and get a very unique Super Bowl experience.  I am confident that the results of this study are accurate, and I hope others will view them as such.